About Us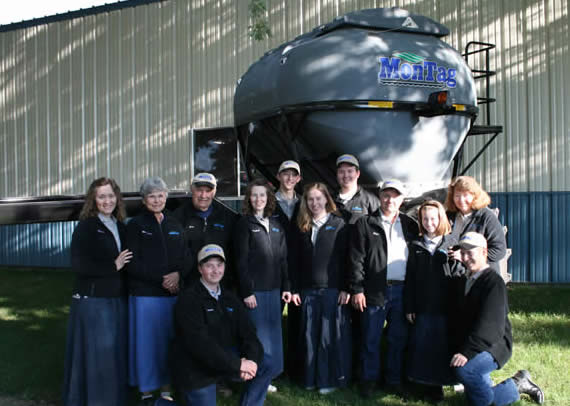 My name is Anthony Montag and I would like to tell you a little about my father Roger. Dad lived and farmed on the home place where my grandfather and great grandfather lived before. He and my mother were married in 1979 and had eight children, of which I am the eldest.
Dad sold liquid fertilizer on the side and also put in several test plots over the years. His hobby has always been getting our garden's soil in top shape. Even in high school, he was very involved in F.F.A. and other agricultural activities. So, he has a very good understanding of the way the soil works.
In 1986 he started working on a method of applying dry fertilizer and in 1988 he received a patent on the dry fertilizer meter. He sold the majority interest in the company in 1994, but he continued to work on the development of the meter. In 1999, I started working with him as he developed the steerable cart. As interest in the cart and meter increased, it became clear that the time had come to set up the family business and start selling the cart and meter. So, in 2005 we incorporated the family business as Montag Manufacturing, Inc. and started selling our products to the farming industry.
Faith and family has always been very important to my dad. He tries to teach his children those same ideals, along with honesty and integrity. I want to thank you for taking the time to read about us and for visiting MontagMfg.com.
Sincerely,
Anthony Montag
Vice-President of Montag Mfg., Inc.